1
« on: 2022-10-28, 16:57:33 »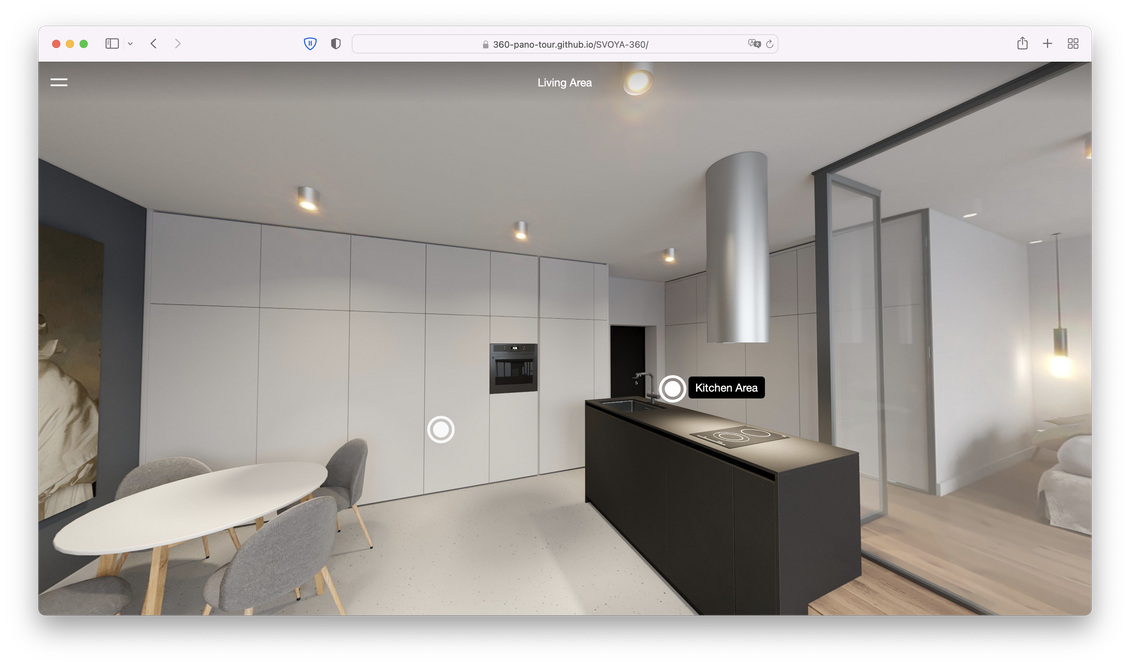 Link to tutorial:
https://3dground.net/en/article/free-service-and-hosting-for-360-panorama-tours-marzipano-github
In this article, you will learn how to make a 360° panorama-tour of your renders is completely free.
We will not have to pay for any service, hosting, domain or registration.
Also, there will be no ads in the interface or logos.
It will be possible to view the tour in a web browser, of course there will be adaptation for Desktop and Mobile.
As a hosting we will use GitHub - a super stable solution with Uptime 99.99%.
And to create a tour - the simplest online service Marzipano.
Click the link below to see the result you get.
https://360-pano-tour.github.io/SVOYA-360/